SELECT YOUR HISTORICAL PRINTING PROCESS

SELECT YOUR PROCESS, VARIATION AND SIZE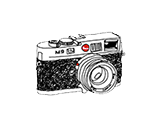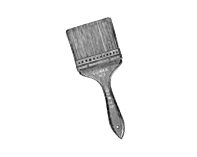 OUR EXPERT HAND CRAFT THE PRINT

HOME DELIVERY WITHIN TWO WEEKS
---
The process was developed in 1990 by painter, printmaker and photographer, Karl Koenig, who lived and worked in New Mexico.
The gumoil process begins with a positive image on transparency film. This positive is placed in contact with a layer of typically uncolored gum bichromate to create a negative gum bichromate print. This gum layer acts as a resist to oil paint that is applied after the gum layer has dried and fully hardened. Excess paint is removed after being allowed to sit on the paper for a few to several minutes. This leaves the hardened gum areas lighter than the areas where there was little to no gum and where the paint has been able to get into the paper. The print is soaked in water then either wiped clean and left as is or "etched" with bleach to clear away some of the gum, exposing the paper underneath making another pass of paint possible. Each step of the process is always finished with a cool water running water rinse to remove excess chemicals and to clear away unwanted gum or paint film.
Signature : Hand-signed by Le Pictorialist
Support : Printing on Watercolor Arche Platine
Type : Unique work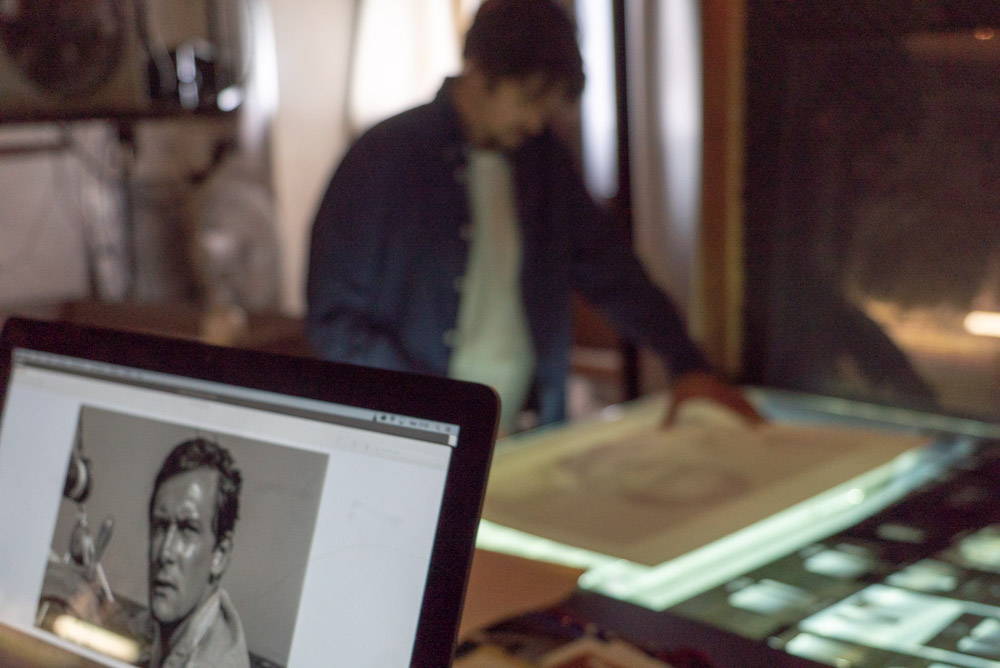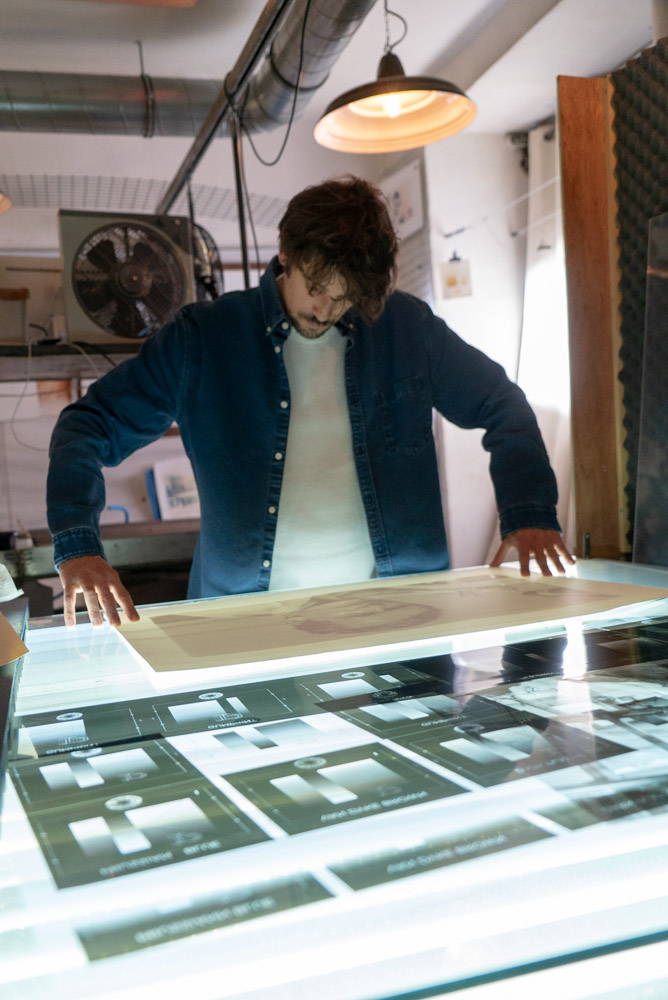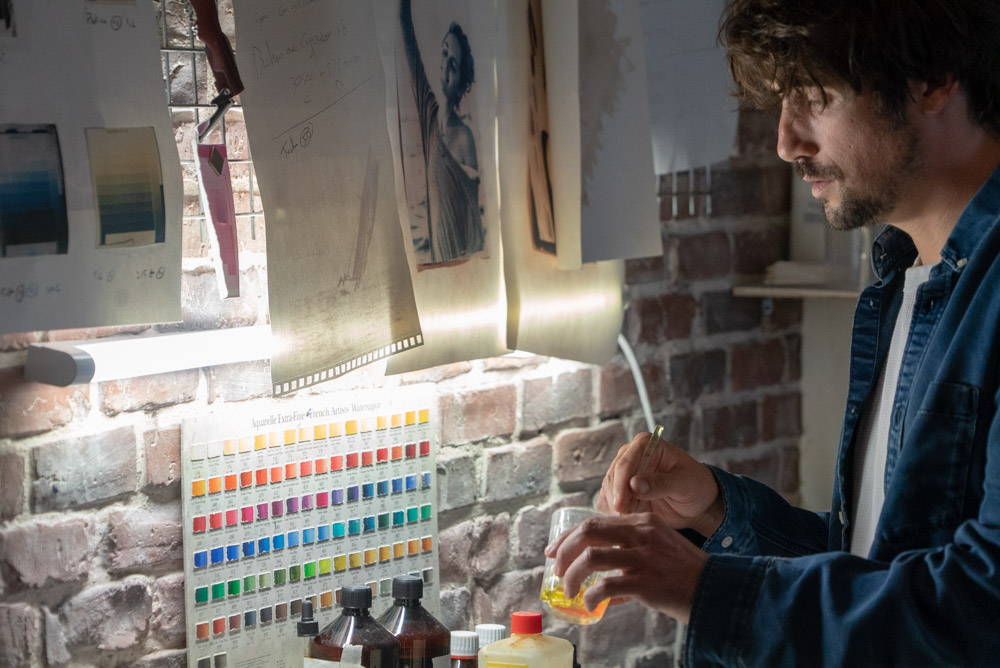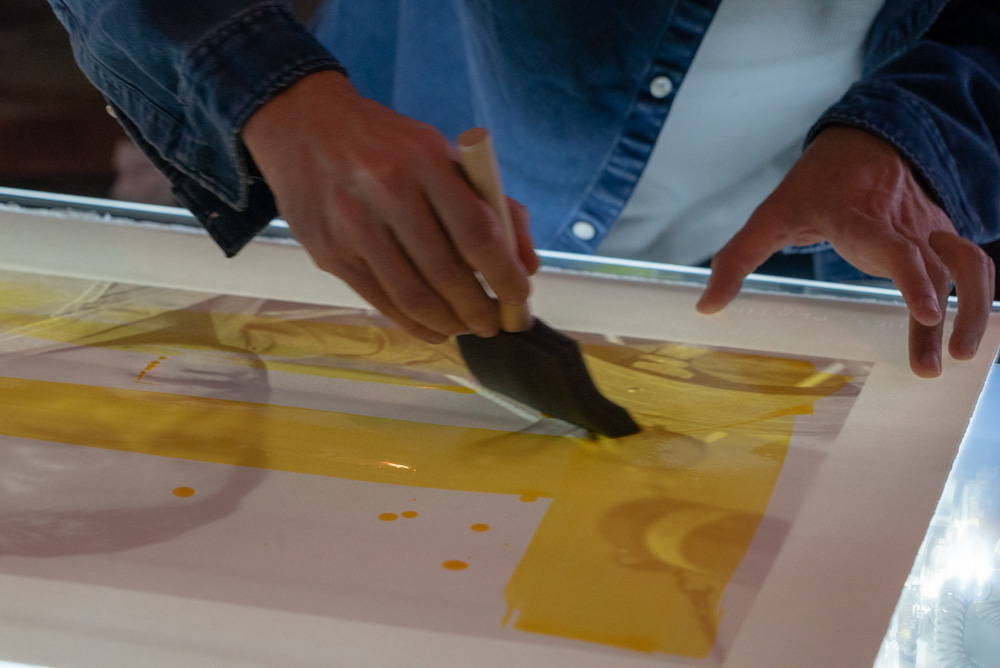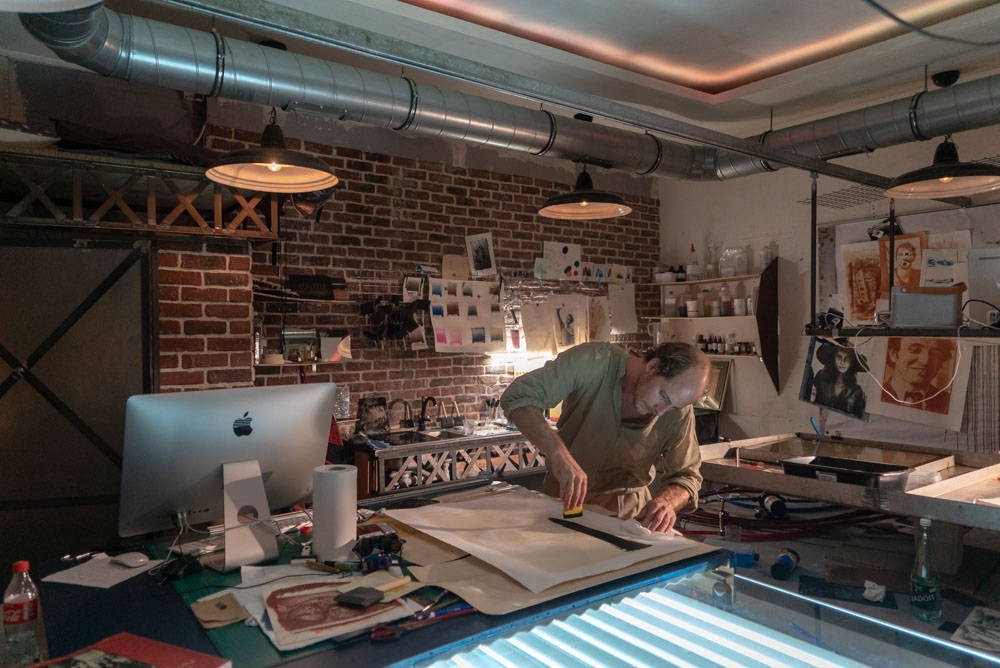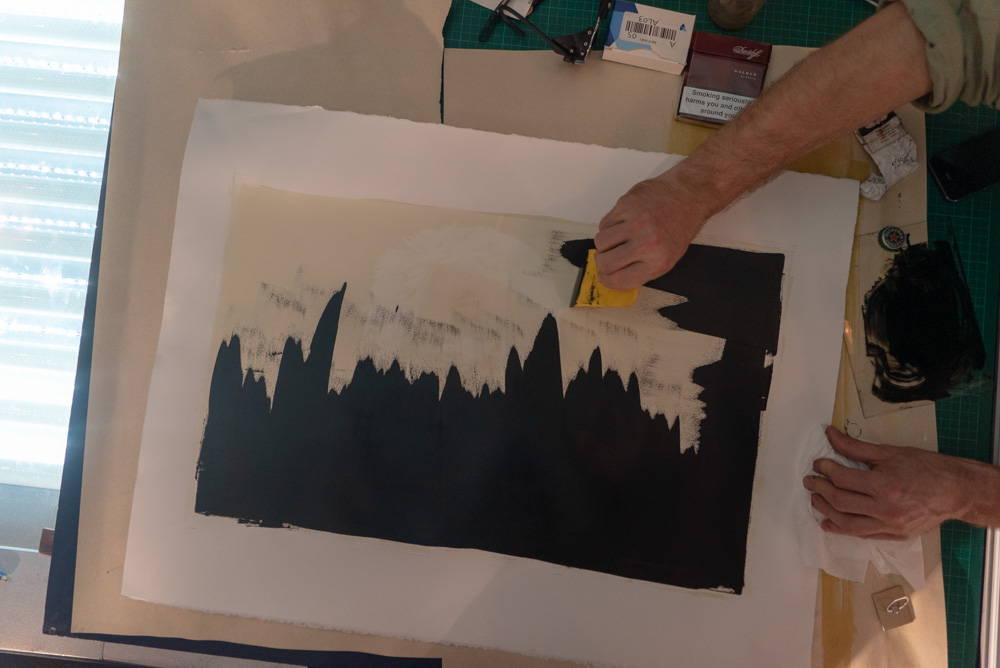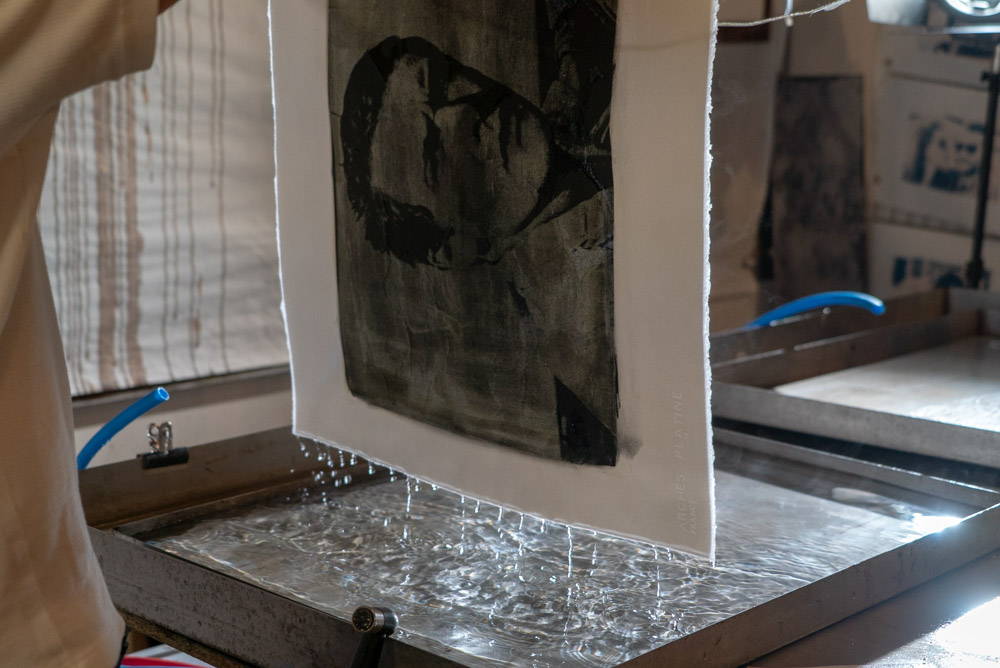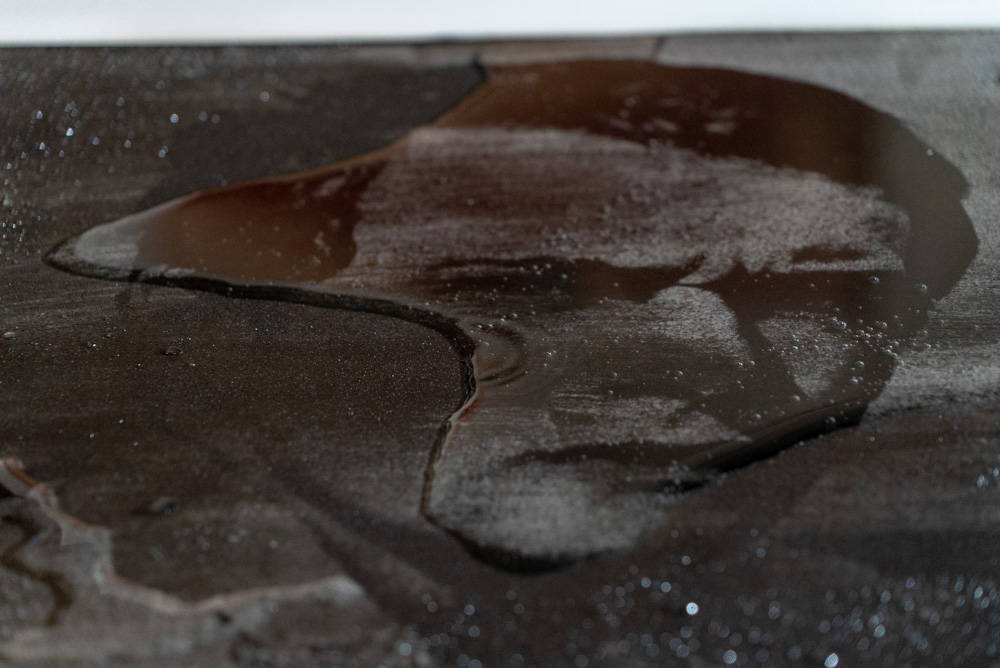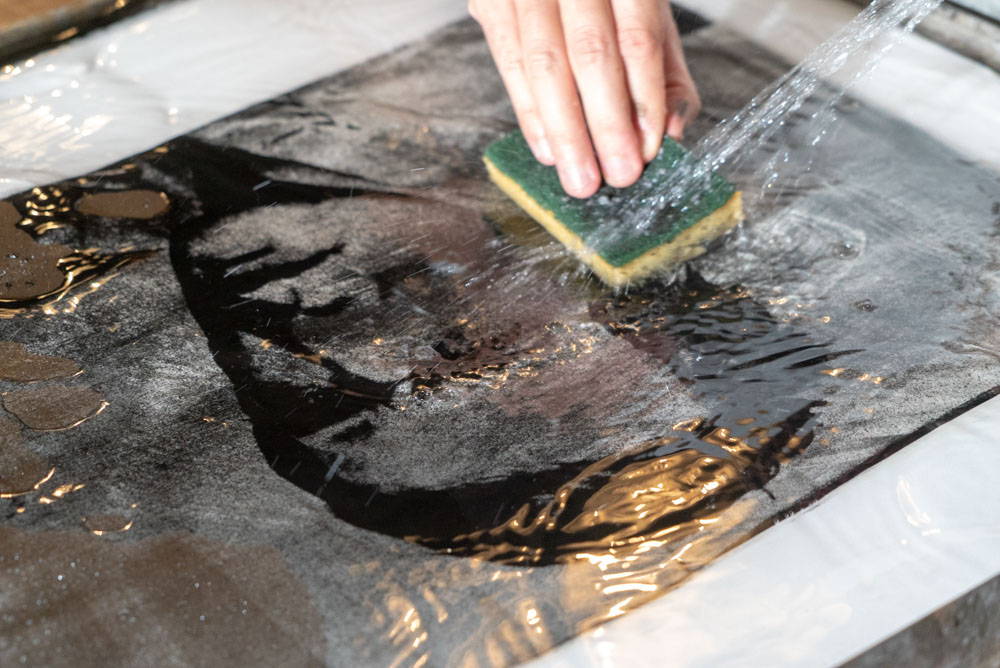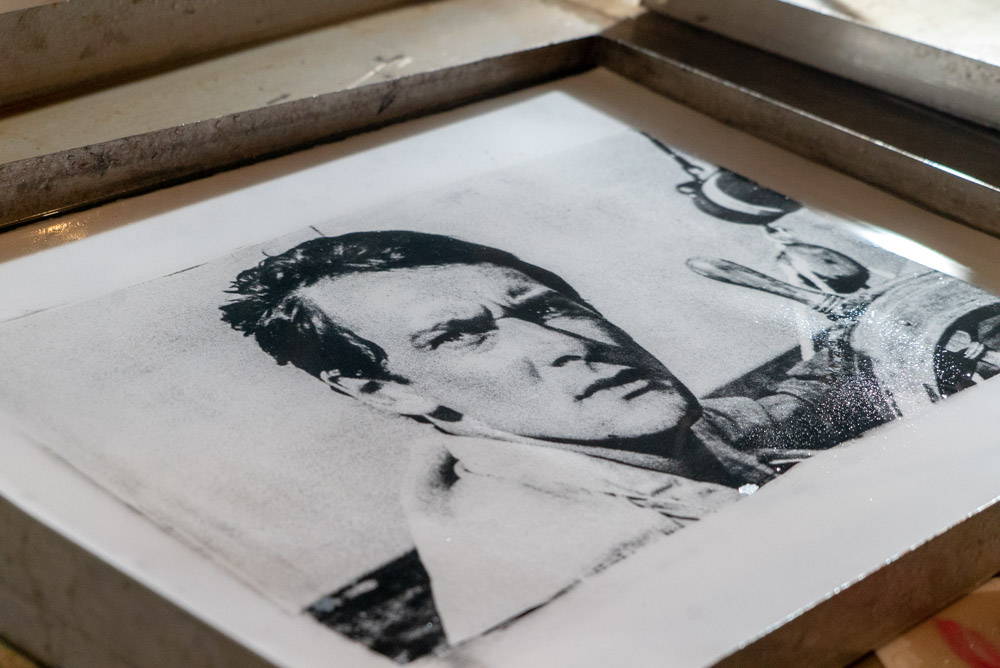 ARCHES® Platine
100% cotton rag, no alkaline reserve, acid-free, no optical brightening agents, made on a cylinder mould.
Composition: 100 % cotton – No alkaline reserve – Made on a cylinder mould
Grammage: 310 gsm
Texture: satin grain, very smooth
Colour: white
Edges: 4 deckle edges
Watermark: "Arches® Platine France ∞"
Conservation: no alkaline reserve, acid-free, no optical brightening agents, meets the conditions of the PAT photographic activity test in accordance with ISO 18916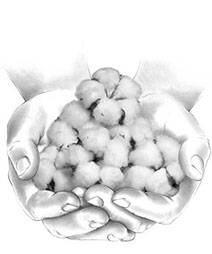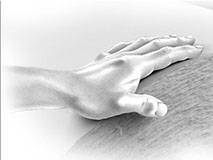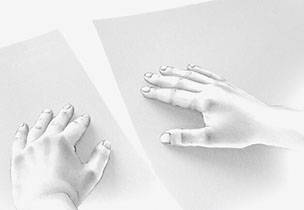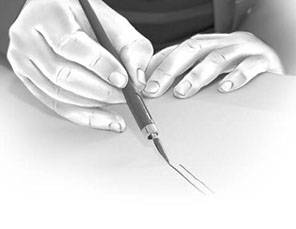 Shipping
• Fabrication annd shipping within 10 to 14 business days
• National and international standart and optional insurance available.
• Purchases are delivered in an Customize Tube with the exception of certain items


Payment methods
• By card: Visa®, MasterCard®, American Express®, Discover®, Diners Club®, JCB® and China Union Pay®
• By PayPal®
---